What's going on with the White Lion?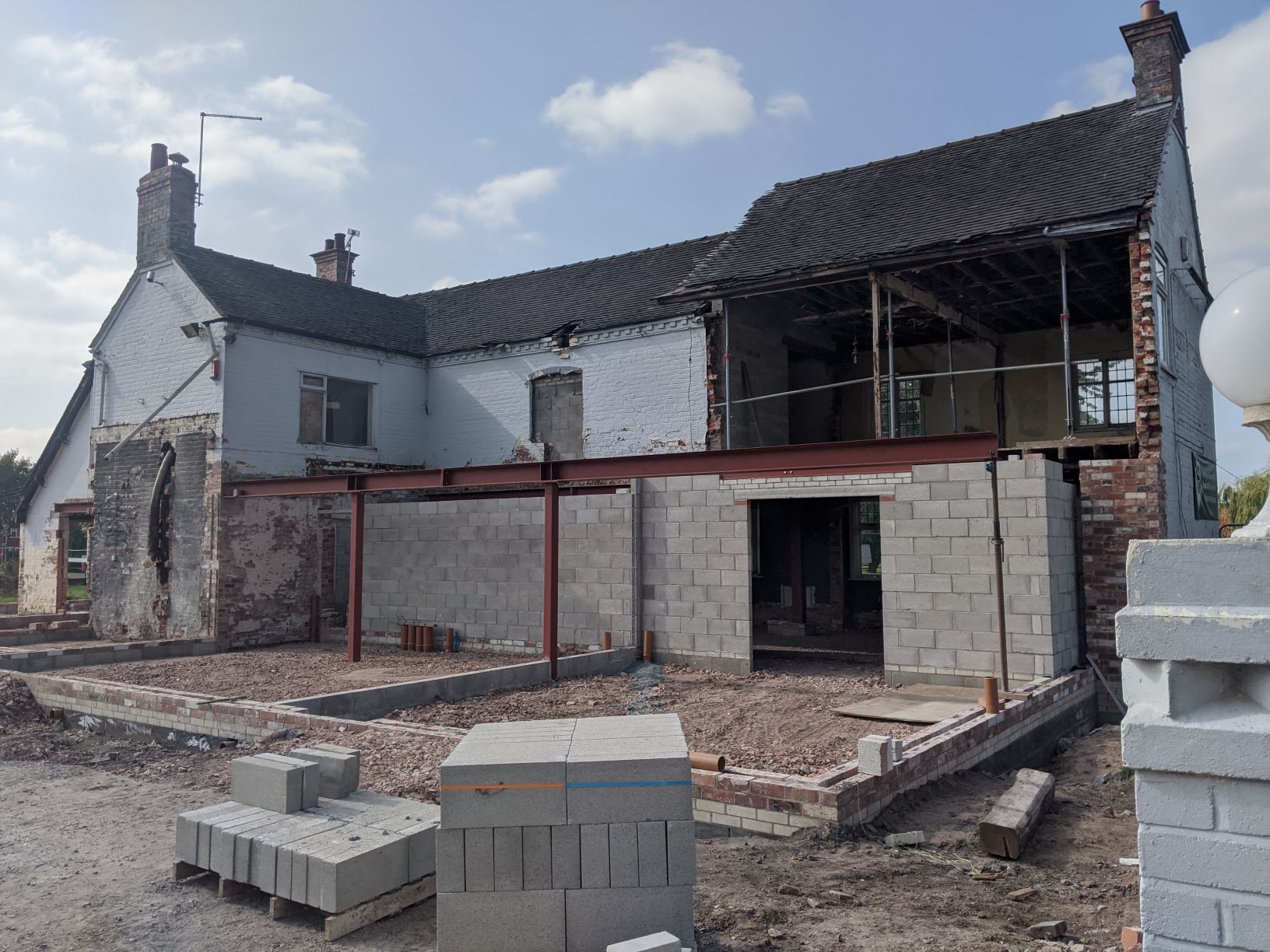 The rebuilding phase at the rear of the pub was awaiting a planning decision before the floors can be laid - permission was granted on November 13th, and we can now expect some more activity. There are lots of pictures of the progress so far on the White Lion website.
The plot to the south of the pub has been sold and is planned as a showroom for Memory Lane Classics, a local company.
The Memory Lane Classics website can be reached here, and their facebook page here.