Notes on Wrens
Wrens are plentiful in Hankelow, but being very small and fast moving, they can be difficult to spot. Their song is quite distinctive, however, and very loud.
The pictures below were taken at the end of February 2021; three or more wrens were foraging in the same tree over several days.
You can discover more about wrens here.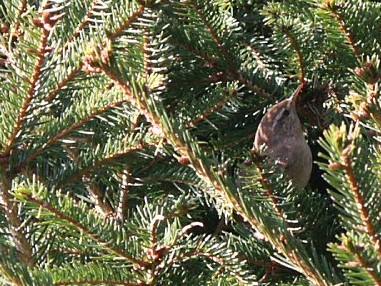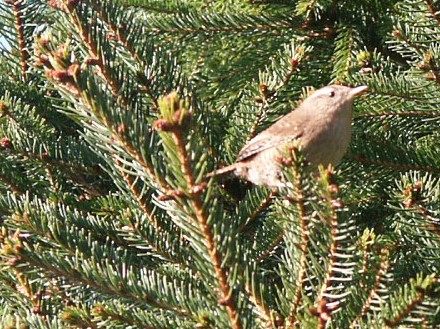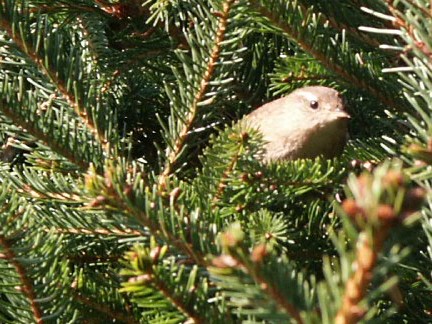 Click on the image to see an enlarged version with caption
All media are copyright.