Notes on Whooper Swans
Whooper swans are mainly winter visitors; they can be distinguished from a mute swan by the shape and colour of the bill. They are high flyers - a flock of whooper swans were seen in 2015 flying at an altitude of 29,000 ft!
You can find out more about Whooper Swans on the RSPB website.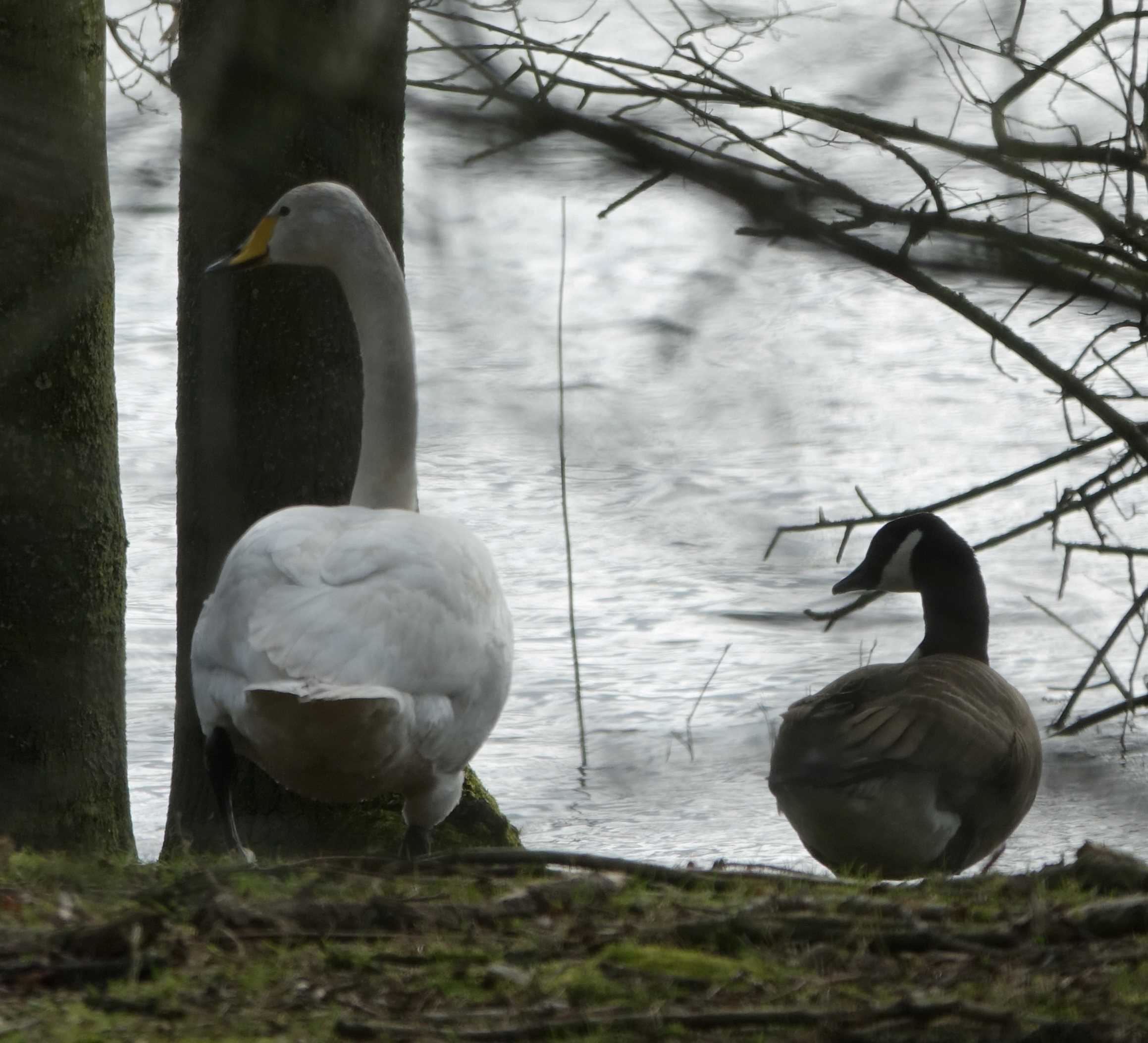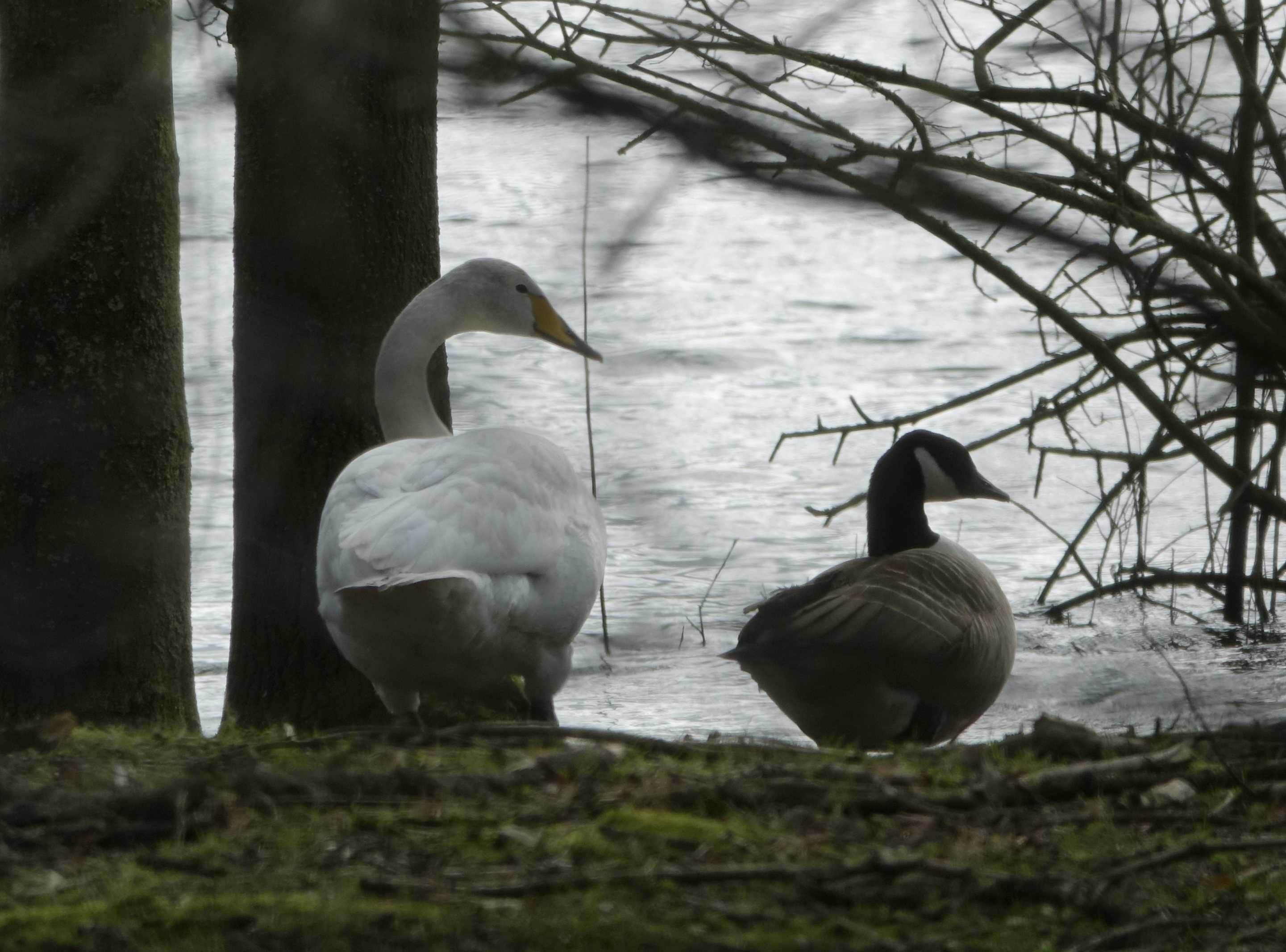 Pictures supplied by John Vickers - click on the images to see an enlarged version.
All media are copyright.